Fall in San Diego: A Visitor's Guide
What's there not to love about fall in San Diego? It's one of the best times to visit to experience exciting Halloween-themed activities, seeing the vibrant fall colors, and local activities that only happen this time of year. And the best part is that you'll still get to enjoy all the popular things to do in San Diego, like spending time at the beach—with far fewer crowds and enjoying the warm weather.
San Diego vacation rentals provide the perfect accommodations for your fall getaway. This visitor's guide will show you how to best prepare for your trip and the seasonal things you expect only at this time of year.
Fall Weather in San Diego
San Diego is known for having perfect temperatures year-round: sunny days in the mid-70s with cooler nights. That means you can enjoy these ideal temperatures even during the fall season!
Fall is one of the best times to visit San Diego. It's when the busy summer tourist crowds are gone from the beaches and outside of our unusual weather phenomena of fog that locals call 'May Gray' and 'June Gloom.'
September and October even have some of the warmest sea temperatures, averaging in the mid to high 60s, making it the perfect time to enjoy the beaches.
Remember that San Diego gets chilly at night, and the temperature can drop as much as 30 degrees from the daytime highs. However, if you come prepared for the weather changes, you'll find that it's still possible to enjoy evening strolls or the local nightlife.
Things to do During the Fall in San Diego
1. Enjoy the fruits of the season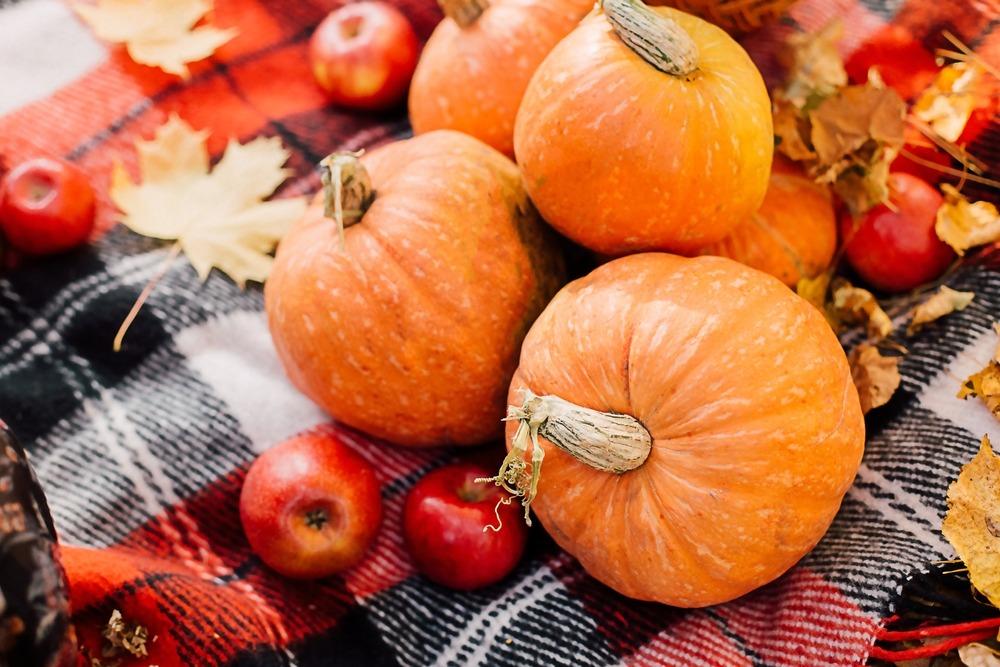 Photo Credit: Anntuan
Apples and pumpkins are the fruits of the season, and San Diego is ripe with activities to enjoy them. From U-Pick experiences to scouring pumpkin patches for the plumpest jack-o-lantern, nothing says fall like a visit to these spots.
You'll feel like Charlie and the Great Pumpkin at the Bates Nut Farm, whose nut-covered farmland gets a seasonal makeover with pumpkins. Every year, it hosts a Pumpkin Patch for all ages to enjoy activities like pumpkin tosses, hay rides, arts and crafts, and more. Also, the Del Mar Pumpkin Station lets you carve your own Jack-o-lantern onsite, wander through the winding corn maze, and has a petting zoo.
A day trip to Julian is a must for apple lovers. Fall is the best time to visit this historic gold mine whose real treasure lies in the abundance of apple trees now growing here. This town has several apple farms like the Volcan Valley and Crosscut Orchard, where you can get a bag and harvest your own apples right from the trees. Be sure to pick up a few apple pies and apple cider to enjoy back at your rental.
2. Admire the colors of fall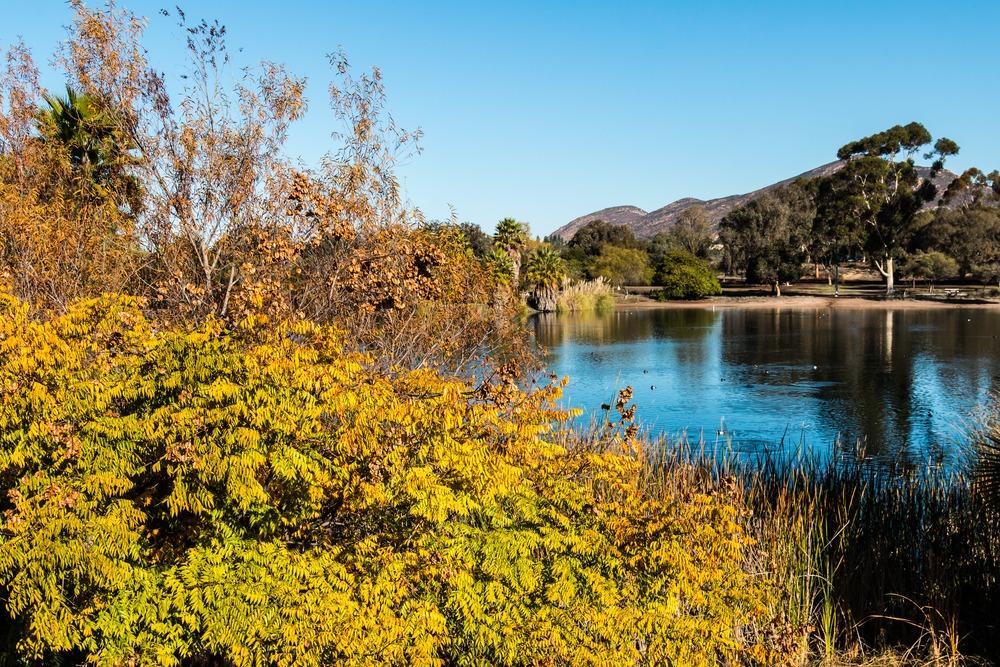 Photo Credit: Sherry V Smith
When most people think of Southern California, they imagine sandy beaches and scenic coastal cliffsides. However, fall in San Diego introduces a colorful addition to its picturesque scenery: fall foliage!
You won't have FOMO for the vibrant color-changing trees because there are a few spots in and around San Diego County where you can see the spectacle in full effect. Stop by the Japanese Friendship Garden to see the Japanese maple trees erupting in brilliant reds and oranges.
If you're up for a hike, surround yourself with the shades of fall on the trails of Cuyamaca Rancho State Park, shady oak forests covering the Palomar Mountain State Park, and vivid yellows decorating the branches of Jeffrey Pines atop Mount Laguna.
3. Give yourself a scare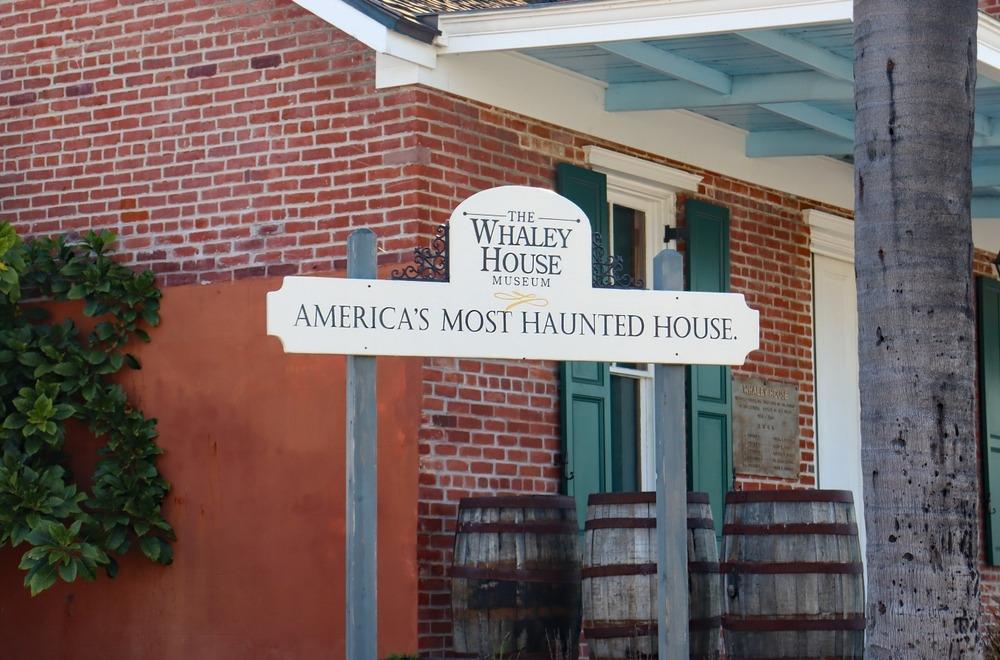 Tons of spooky thrills and fright nights roll into town during the fall. It's the perfect time to experience another side of San Diego—one that will surely give you a scare. If you're feeling brave or simply need a bit of frightening thrills during your visit, you won't have to look far.
The sheer size of Balboa Park makes it the perfect site for chills and thrills. Tip-toe through the Haunted Trail, where you never know what lurks on the wooded mile-long trail. As if that's not enough, the 3,500-square-foot eXperiment Maze will have monsters haunting you while trying to find your way out.
We know the Gaslamp Quarter for its exciting nightlife. But the walls of the historic buildings lining the district whisper tons of haunting secrets as you embark on one of the guided Haunted Walking Tours.
Fall is the perfect time to visit the Whaley House for ghost encounters at America's Most Haunted House and reserve a stay in the haunted room 3327 of the Coronado Hotel.
4. Enjoy Kids Free October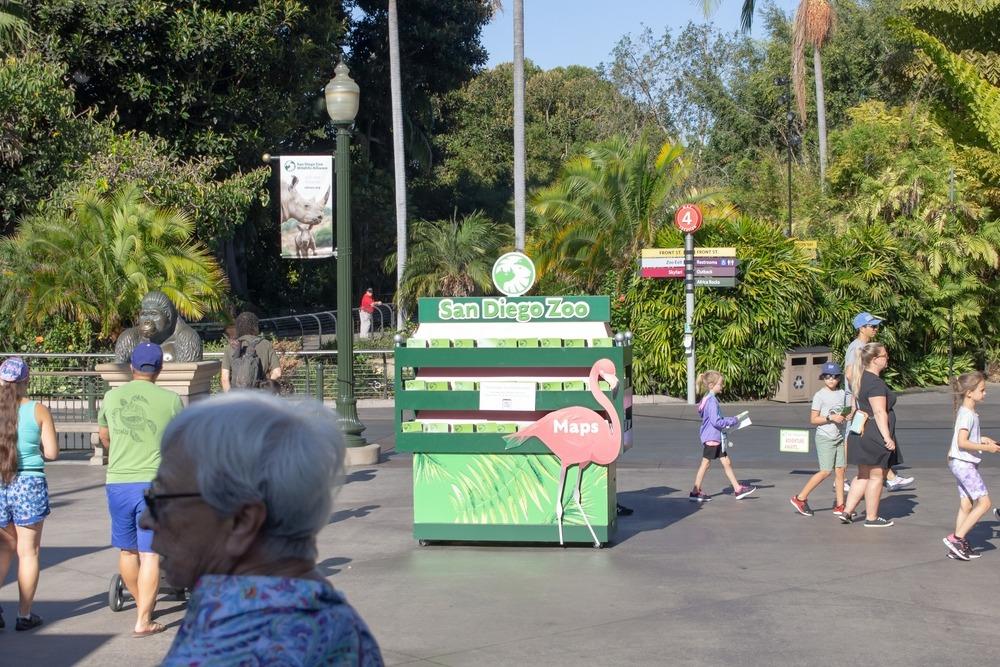 Photo Credit: The Image Party
Spending a fall in San Diego with your family will give the kids plenty of exciting things to do. Kids Free October is a city-wide promotion giving children 12 and under free access and other perks all month long!
Kids get free access to popular attractions, including the San Diego Zoo, the USS Midway Museum, SeaWorld San Diego, Belmont Park, Legoland California for their Brick or Treat event, and more. Free access is granted with the purchase of at least one adult ticket.
Several restaurants from Downtown San Diego to Little Italy to La Jolla are also participating in the promotion, so you'll have plenty of options for where to eat.
Fall Events in San Diego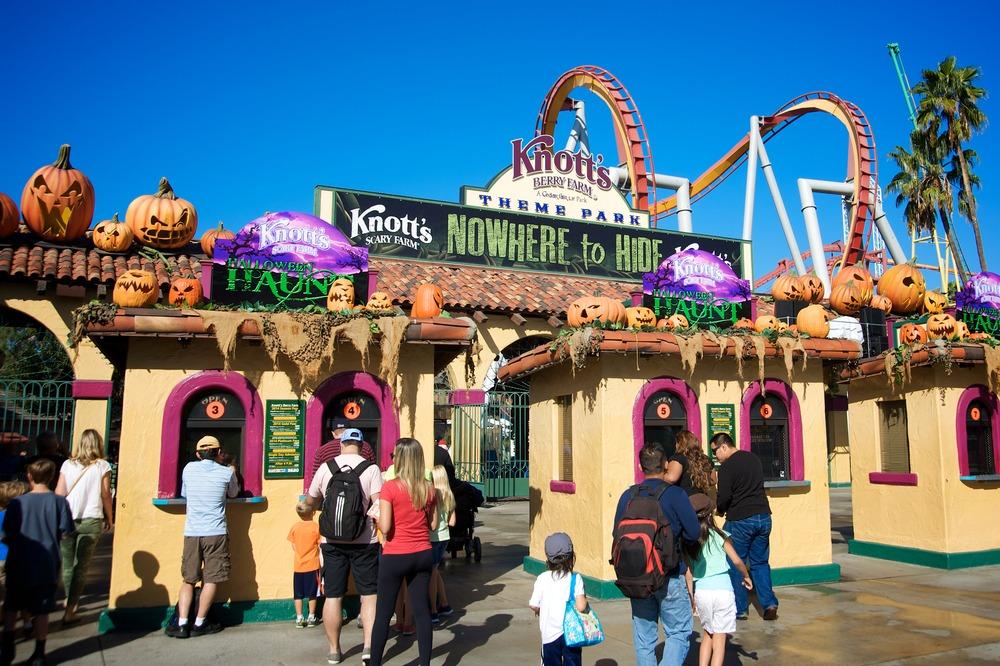 Photo Credit: Juan Camilo Bernal
Want to have even more fun during your stay in San Diego? We've picked out some of the best events and fall activities that will take you through some of San Diego's most charming beaches and
neighborhoods
!
Knott's Scary Farm
Knott's Berry Farm adds even more thrills to this coaster-filled theme park with its annual Halloween event. As if screams from the rides aren't enough, there will be 1,000+ ghouls roaming around the park's scare zones and themed attractions for bone-chilling fun at Knott's Scary Farm!
Julian Apple Days Festival
Not only does Julian have apple-picking, but the annual Apple Days Festival is the town's true claim to fame. Since 1909, this celebration of the apple harvest season invites everyone for artistic apple displays, gold panning demos, kids' activities, live entertainment, and more. This year, it will take place at the Menghini Winery.
SeaWorld San Diego - Howl-O-Scream
Between checking out the aquatic exhibitions at SeaWorld San Diego, be sure to check out the pop-up activities for the Howl-O-Scream events in October! The park brings spooktacular fun with haunted houses, scare zones, rides in the dark, and a Fright Feast.
HalGLOWeen at San Diego Zoo
Illuminate the spooky nights with Halloween-themed light-up displays and costumes at HalGLOWeen at the San Diego Zoo. When the sun goes down, the monsters come out to play with music performances by the Skeleton Band, acrobats by The Spiders' W.E.B., fun variety shows, and a kids' Halloween dance party.
San Diego Safari Park Autumn Festival
Now is your chance to interact with the San Diego Safari Park wildlife in a new way this fall. The park features special events throughout the month where you can chat with Robert the Zebra, learn about your favorite animals from Safari Parker, and even join in a dance jamboree with scarecrows.
Annual Pacific Beachfest
The only thing better than the beach is a beach fall festival! Drop by Pacific Beachfest to catch live music performances on three stages while enjoying food, drinks, and more right on the sand. And the best part is that it's FREE!
Día De Los Muertos Celebrations in Old Town
The dead come to life once more for the annual Old Town Die de los Muertos celebration. This popular tradition from Mexico, also called the 'Day of the Dead, ' descends on this historic district with a parade leading to the El Campo Santo cemetery, a Mercado de Arte for holiday-themed goods, and tons of fun costumes.
Ocean Beach Oktoberfest
Craving beer this fall season? Oktoberfest pours into San Deigo at Ocean Beach. Sip pints of your favorite ales while tasting authentic German cuisine in a long-time tradition that turns this outdoor beer garden into an all out fest.
San Diego Bay Food + Wine Festival
The San Diego Bay Food + Wine Festival is a week-long celebration in November for food and wine is set on the scenic Embarcadero Marina in Downtown San Diego. Meet local winemakers, taste dishes from renowned chefs, and enjoy activities like cooking classes and seminars.
Note that dates and locations are subject to change.
What to pack when visiting San Diego
Gearing up for your San Diego Trip? We've got a few suggestions for items to pack to ensure you have the best trip:
Light jacket or lightweight sweater for the evenings
Swimsuit—Yes, the weather is great for the beach!
Walking shoes
Flip flops or sandals
Casual outfits
Backpack or daypack
Hat and sunglasses
Sunscreen
Insect repellent—for nature hikes and other outdoor activities
Travel adaptor—if traveling from abroad
This quick list accounts for the fall weather and maximizing your time outdoors. Our rental properties come fully furnished with amenities, including linens, towels, detergents, and bathroom toiletries. Note that beach supplies and food supplies vary by rental.
Planning Your Fall Getaway to San Diego
In addition to excellent vacation rental options, our guests have access to a concierge service to help plan the perfect itinerary for spending your fall in San Diego.