San Diego's Neighborhoods (& Where to Stay)
With stunning ocean views, a smorgasbord of activities, and a predictably sunny weather report, the laid-back vibe of SoCal practically screams vacation. But no vacation is complete without picking a solid spot to stay in—and San Diego has an overwhelming amount of awesome places to call your vacation home.
The fun thing about San Diego is that every neighborhood has a distinct personality. You can live a life of oceanfront luxury in Del Mar or head a few miles south to embrace your inner hipster in North Park.
While you can't go wrong with any of the beach towns or trendy suburbs this city offers, a few stand out amongst travelers for their particular flavor and charm.
Ocean Beach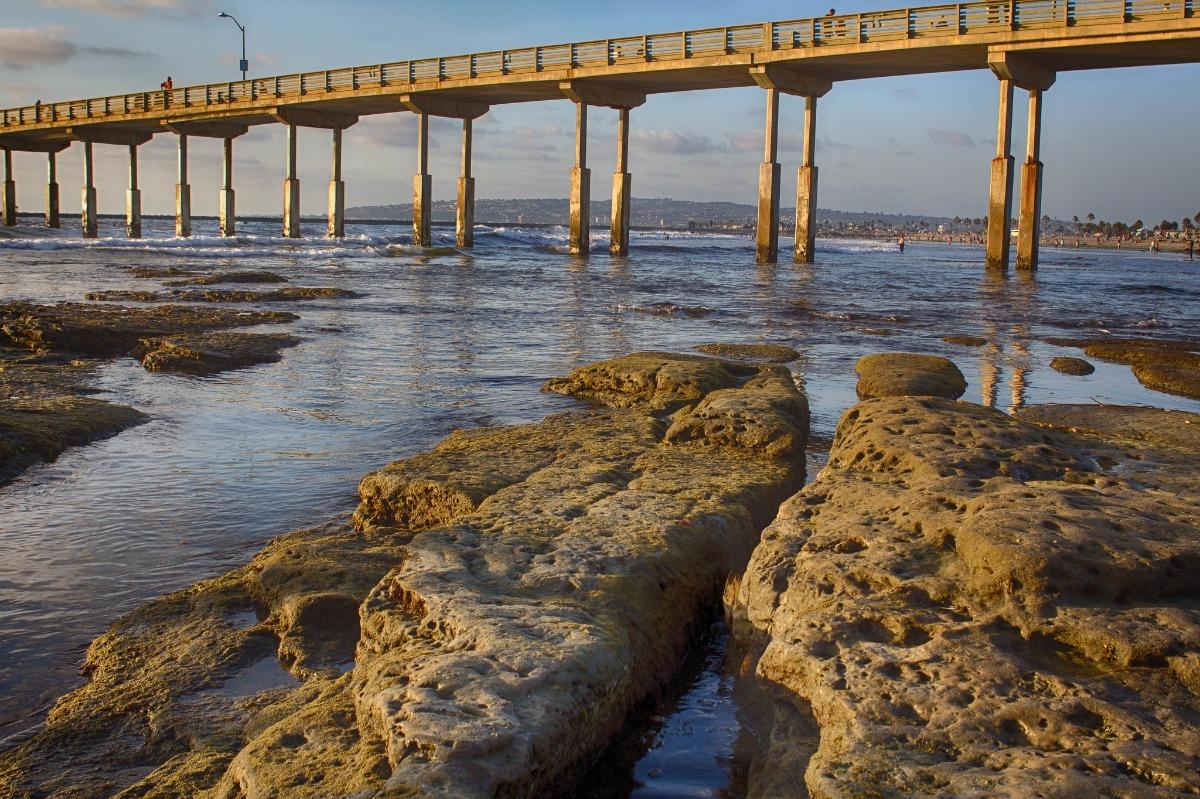 Photo Credit: Photos By Clark
If you're looking for quintessential San Diego—niche breweries, outdoor coffee shops, and live music on every corner—look no further than Ocean Beach.
Walkable Streets
It's easily one of the most walkable neighborhoods in San Diego County, with a bustling main street full of eccentric characters and tons (we mean tons) of canine companions. So much so that the most popular beach in this single square-mile town is Dog Beach, one of the first-ever official leash-free dog beaches in the U.S.
Perfect for Beach Lounging
Not bringing your furry BFF along on this trip? Head on over to the 'burb's namesake, Ocean Beach, where you can get your tan on, go for a swim, or play a pick-up volleyball game. There are even several public bonfire pits you can enjoy on cool summer nights between March and October. Just get there early as they are first-come, first-serve.
Newport Avenue Farmer's Market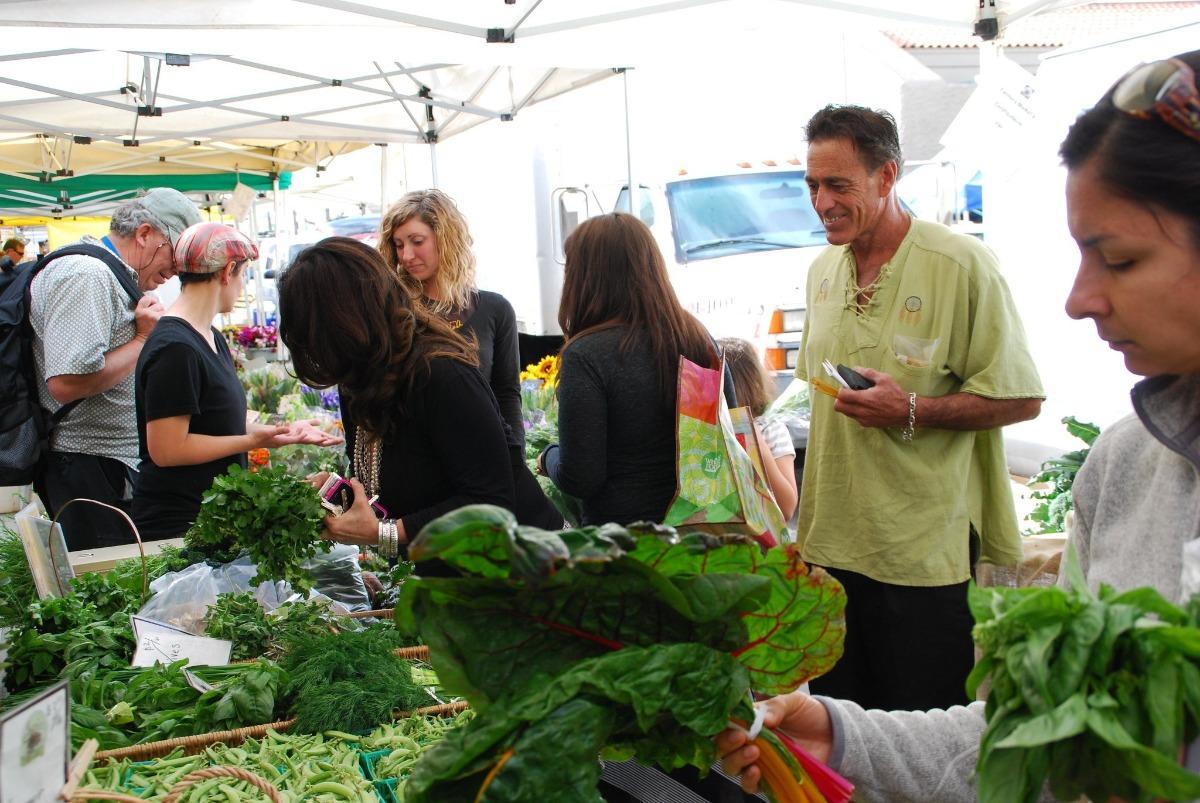 Photo Credit: Suzie's Farm
But the essence of OB isn't limited to its sandy shores. Walk on over to Newport Avenue on Wednesday nights between 4 and 8 pm to experience one of the wildest farmer's markets you've ever been to. We're talking sidewalk didgeridoo performances, fire dancers, and more delicious food than you'll ever be able to eat in one sitting at the OB Farmers Market.
Where to Eat and Drink
Speaking of food, you'll find no shortages of eateries and cafes along both Newport Avenue and Voltaire Street.
Be sure to make a stop at Mike's Taco Club for an infamous California burrito. One of the two OB Noodle Houses is also in this neighborhood with a local must-have: a peanut butter whisky shot. If a nice cold brew is more your style, grab a pint of craft beer at Mike Hess Brewing, a strong sour at California Wild Ales, or a hard kombucha over at Nova.
Whatever grub you eat (or drink), you can walk it off during a quick, low-impact hike through Sunset Cliffs, a natural park that's unsurprisingly known for its drop-dead gorgeous views during golden hour.
Mission Beach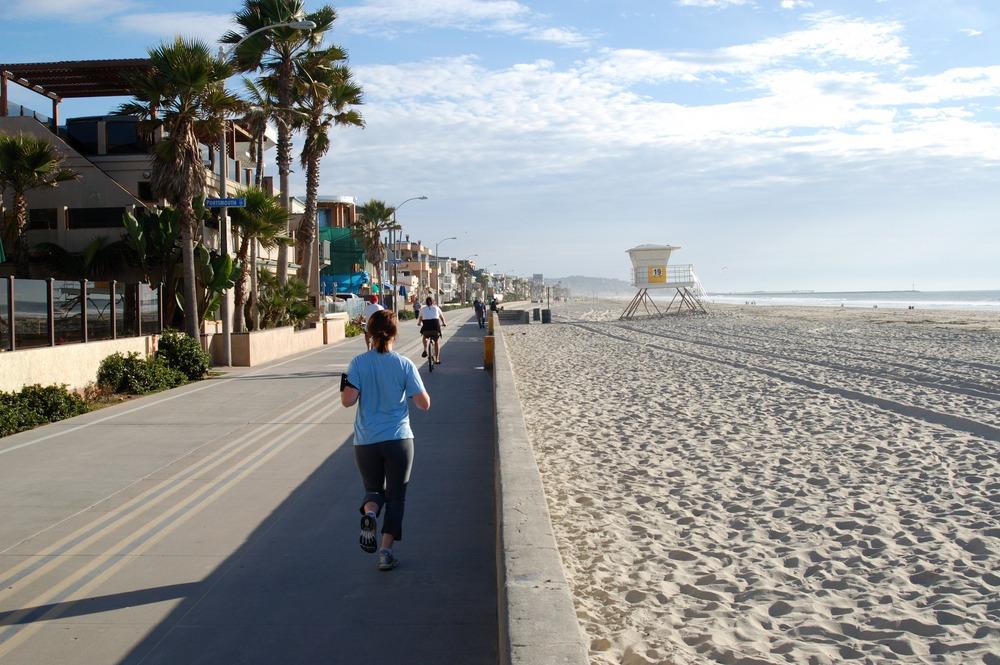 Photo Credit: Lowe Llaguno
The surf is always up on the two-mile-long stretch of oceanfront beauty known as Mission Beach.
The Boardwalk
Photo Credit: Unwind
Characterized by its equally long stretch of highly populated boardwalk, you'll find runners, bikers, skateboarders, rollerbladers (including the now world-famous SloMo), and the occasional unicyclist riding parallel alongside the Pacific Ocean. This neighborhood is truly a mecca for outdoor enthusiasts who are always up for an adventure—especially when it's in the water.
Watersports Heaven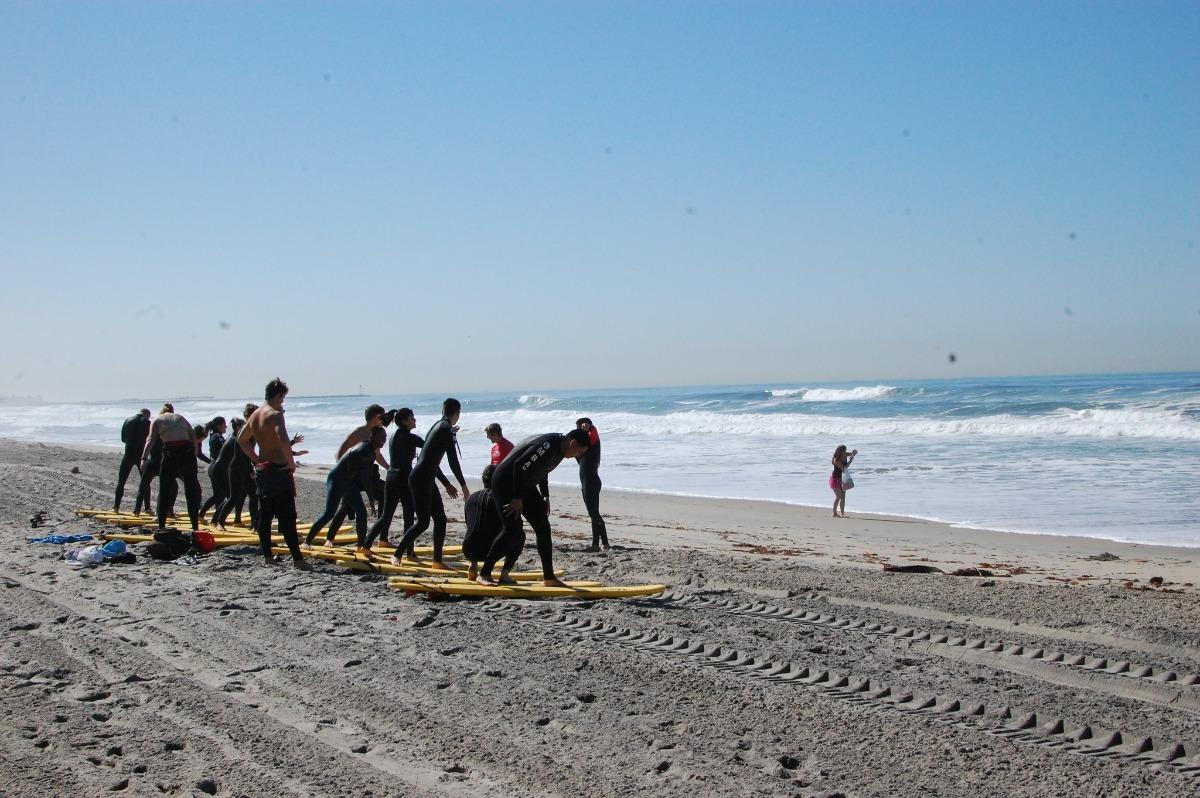 Photo Credit: Ellen Macdonald
You can rent pretty much any aquatic sporting gear imaginable (including a hydrologic jetpack), go diving amongst the old wreckage of sea vessels, and, of course, learn to surf. Mission Beach Surfing School and Wave Huggers are just two of many places where you can get a real Southern California surfing education. But if you're more of an observer, the beach offers multiple scenic points to watch the real surfers catch waves.
Belmont Park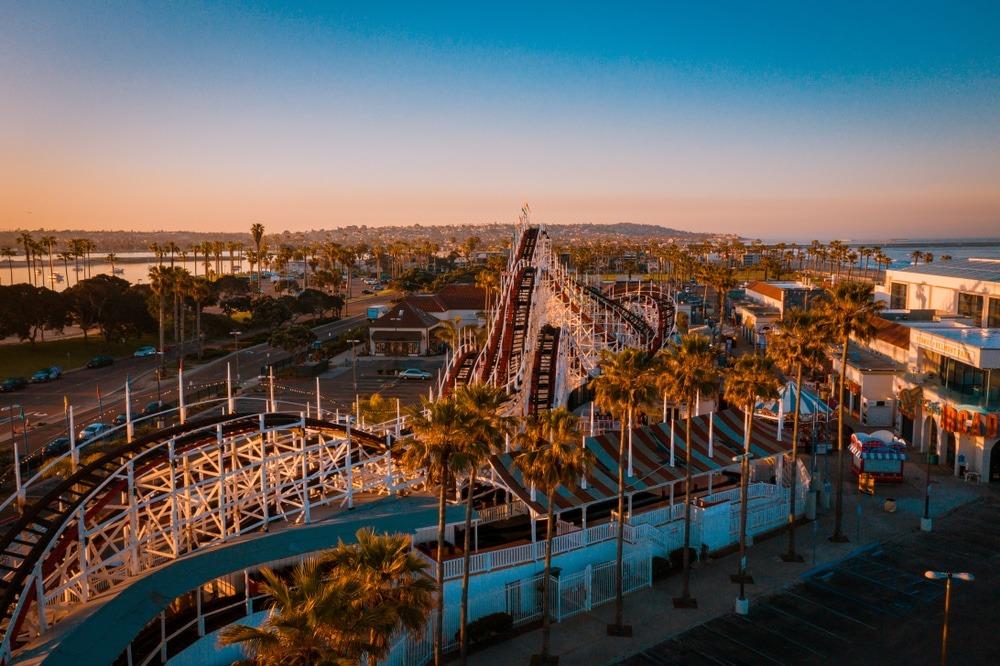 Photo Credit: Manuela Durson
The beach is beautiful and all, but don't forget to explore the entertainment hub that put Mission Beach on the map: Belmont Park. While a lot has changed since it first opened its doors back in 1925, you can still ride the original rollercoaster, The Giant Dipper, for a truly vintage thrill. The park also offers other family-friendly activities like carnival games, mini golf, and a rope course, as well as tons of food options.
Where to Eat and Drink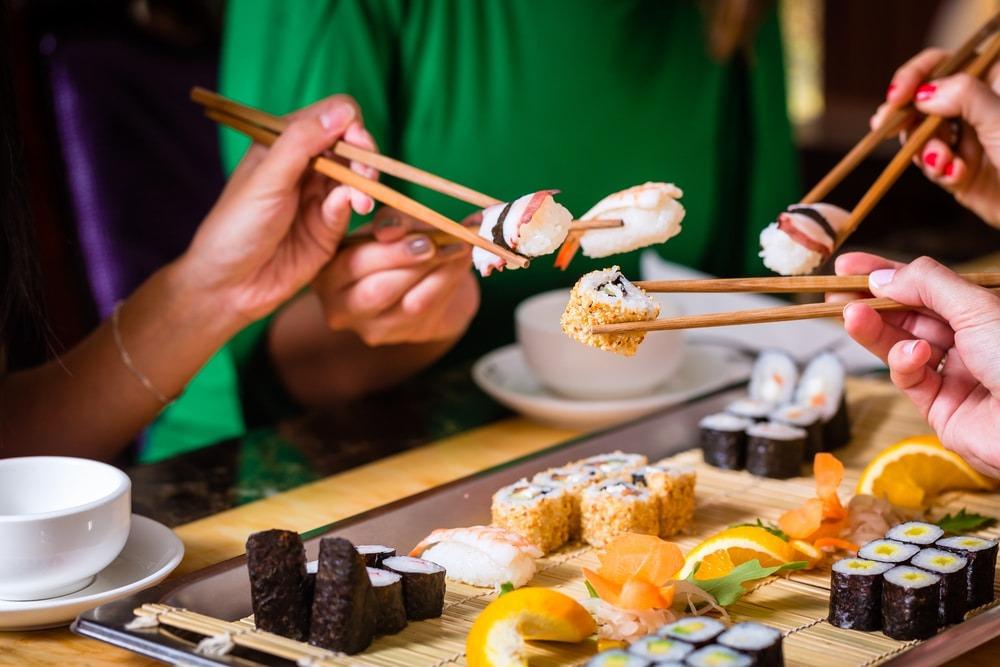 Photo Credit: Kzenon
And when you're that close to the water, a restaurant's view is almost as important as its food.
Cannonball is a rooftop joint, prime for both sunset-watching and sushi-eating.Down below, Draft offers similar scenes in a more sports bar vibe. And don't forget to stop at Miss B's Coconut Club for a delectable Caribbean brunch—and an oversized treasure chest filled with vodka.
Pacific Beach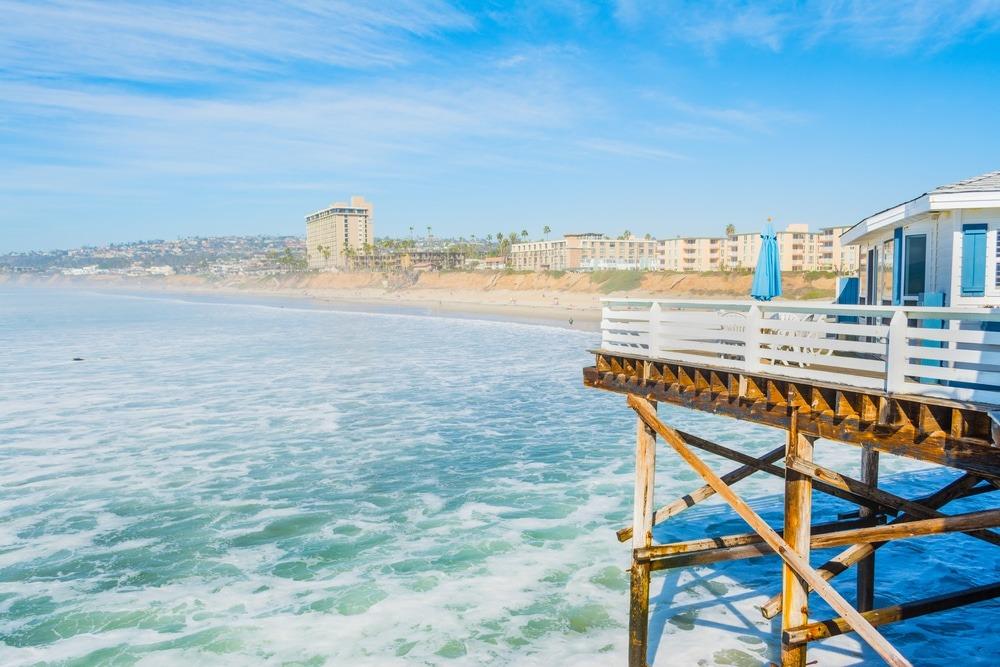 Photo Credit: Gabriele Maltinti
Ready to get your party on? Then consider Pacific Beach your home away from home. Known almost entirely for its vibrant, beach club-style nightlife, you'll find dozens of bars and restaurants that are bumping pretty much every day of the week.
Nightlife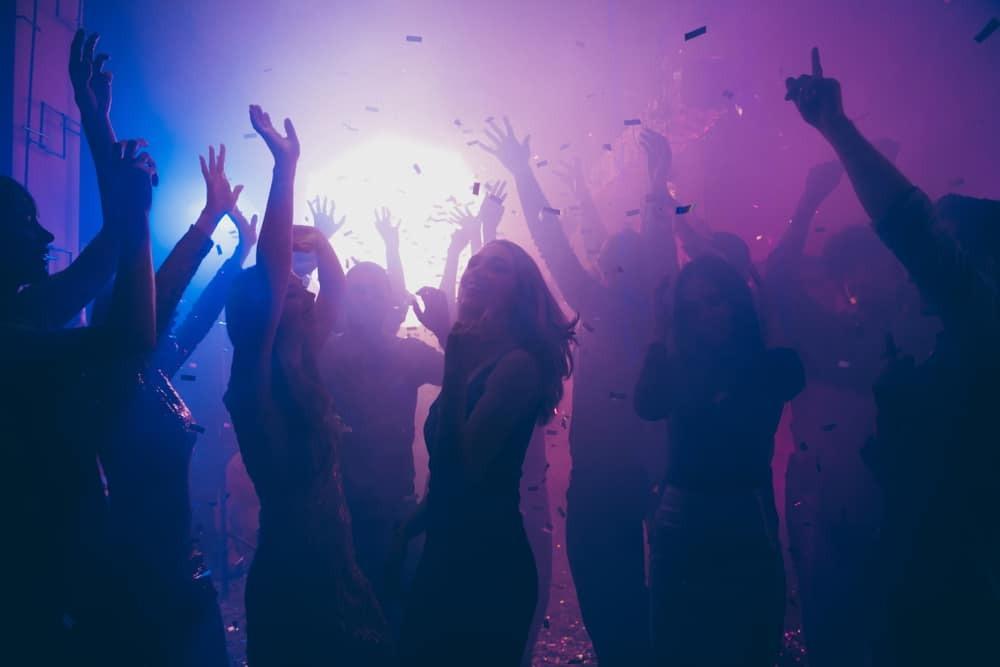 Photo Credit: Roman Samborskyi
Start your "darty" (daytime party) at El Prez, a Mexican joint with killer margaritas and equally killer views from their roof deck. From there, you can waltz down Mission Boulevard and Garnet Avenue and pop into whatever spots tickle your fancy. Mavericks Beach Club is great for dancing; Moonshine Beach is great for line dancing, and Tavern at the Beach is great for taking a breather from all that dancing.
Best Neighborhood for Brunch
In PB, brunch is as about as sacred as a Sunday service. So get ready to grab some hair of the dog with a mimosa flight at Crushed or a 96-ounce beer tower at Truckstop. Need some coffee first? Try a specialty latte from Better Buzz or an acai bowl (another San Diego staple) from Cafe By The Bay.
Wellness Haven
Of course, it's not all drinking and dancing in this beachside 'burb. You can detox from all that boozing with donation-based, oceanfront yoga at Palisades Park or pack a picnic and enjoy the sunset at Kate Sessions. And if you're a runner, don't miss your chance to jog a truly scenic route along Crown Point, which overlooks the stunningly serene Mission Bay.
La Jolla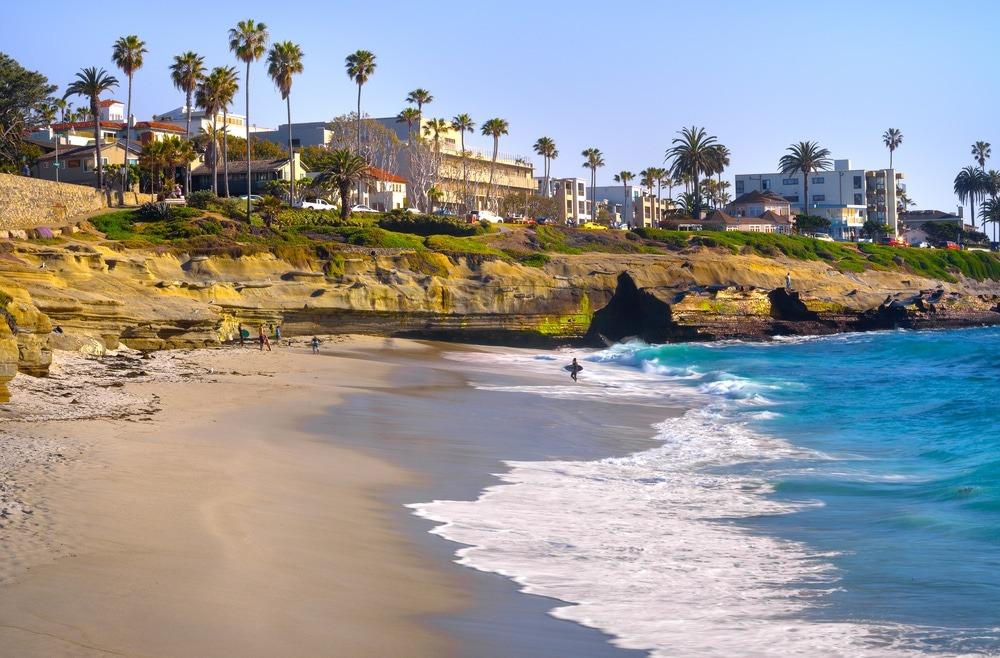 Photo Credit: Dancestrokes
Most neighborhoods in San Diego are pretty laid-back—but La Jolla is the exception. This gorgeous beachfront village is home to rich and famous names like Alicia Keys and Pauly Shore for good reason. "The Jewel" is not only decorated with breathtaking cliffsides and romantic coves, but it's also littered with cultural gems.
Get Cultured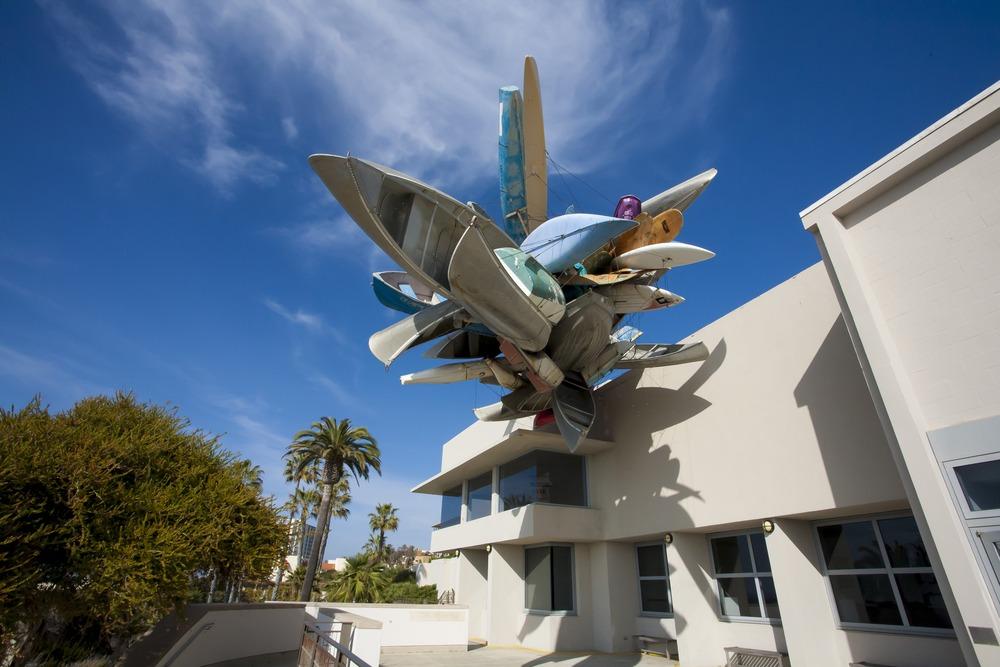 Photo Credit: Marben
You can spend a day browsing fine art galleries by the likes of Enda Pines and Peter Lik (who's only known for selling one of the world's most expensive photographs) or perusing the latest exhibition at the Museum of Contemporary Art San Diego.


Retail Therapy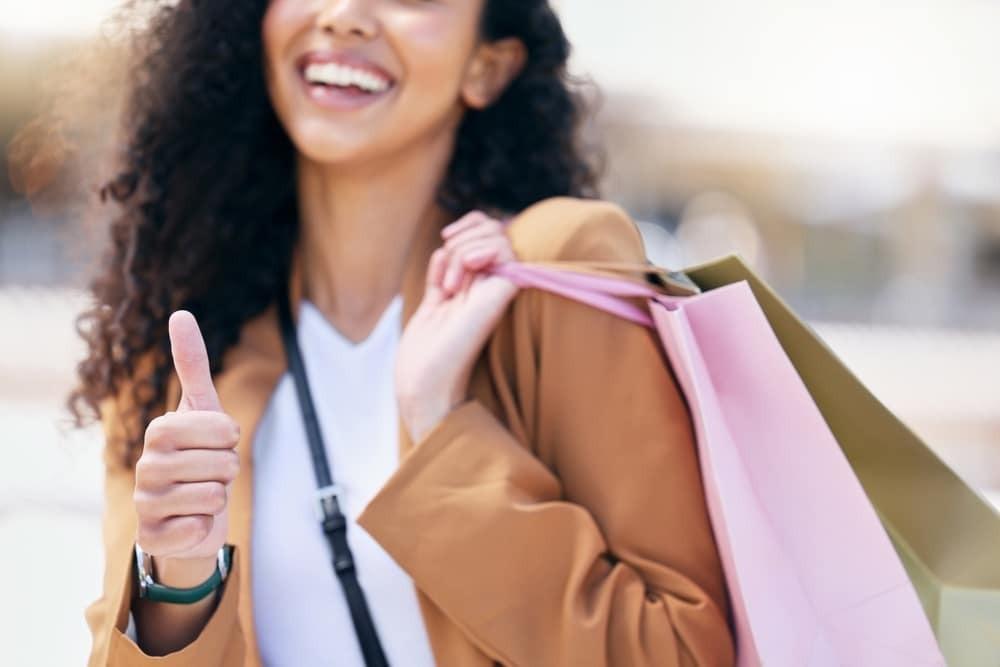 Photo Credit: PeopleImages.com - Yuri A
Is retail therapy more your jam? Girard Avenue, Prospect Street, and all their intertwining roads have dozens of posh boutiques and luxury showrooms for you to find a souvenir (or 12). And be sure to swing by Warwick's to see if any literary geniuses just so happen to be giving a talk.
Hiking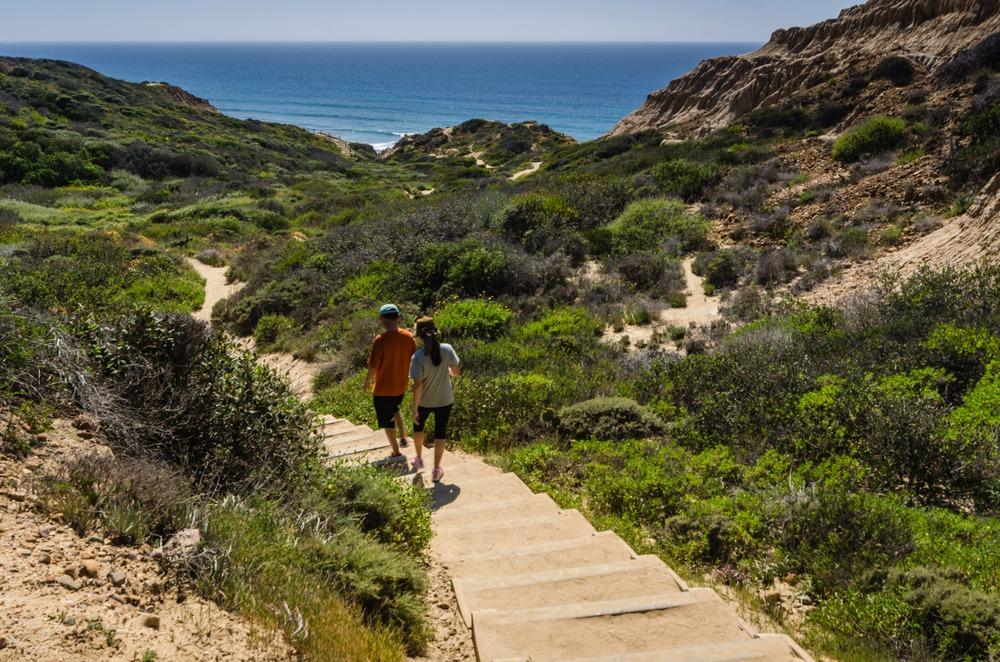 Photo Credit: Sandra Foyt
But there's more to La Jolla than a bougie town center. Along its highly photographed coastline, you'll find dozens of opportunities to explore this neighborhood's upscale backyard. You can head up to Torrey Pines State Natural Reserve for hiking trails and crazy dramatic views, or you can take your adventure down to sea level with a kayaking tour that takes you into one of the city's many caves.
Golfing Greens Galore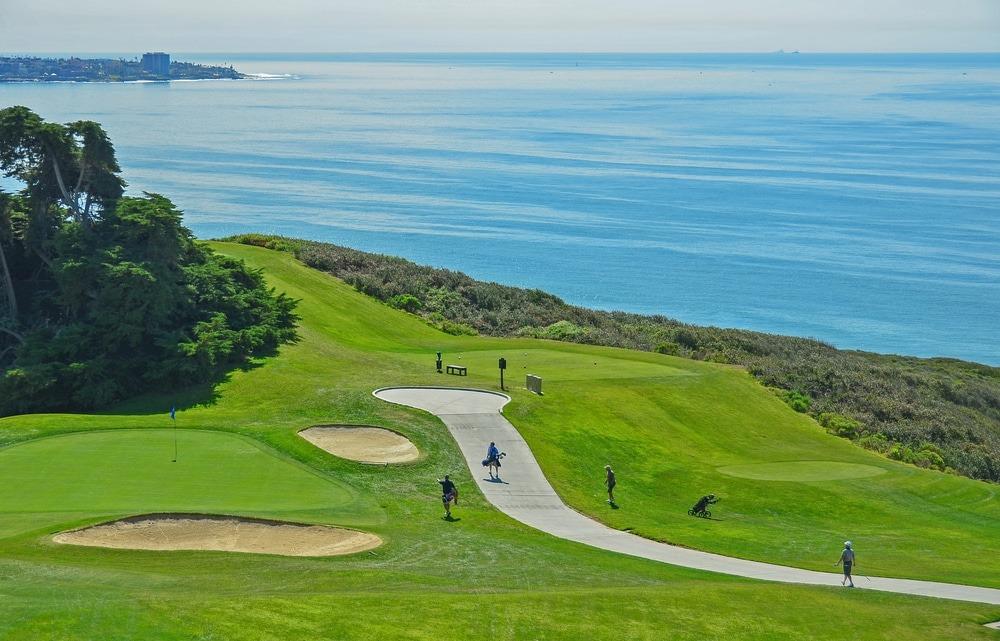 Photo Credit: Art Boardman
Like many high-class towns, La Jolla's prominent outdoor sport of choice is the putting green variety. However, while San Diego has plenty of beautiful golf courses to enjoy, there is none quite like the infamous Torrey Pines Golf Course.
Home to the Farmers Insurance Open, major players like Tiger Woods has hit a round on these notoriously difficult—and beautiful—greens.
Where to Eat and Drink
And suppose all that hiking and golfing has your tummy rumbling. In that case, you can grab a sandwich at Cliffhanger Cafè and watch the gliders take off into the sky or head back down to The Village of La Jolla to a delicious eatery like Duke's or Harry's Coffee Shop, the city's oldest diner.
Point Loma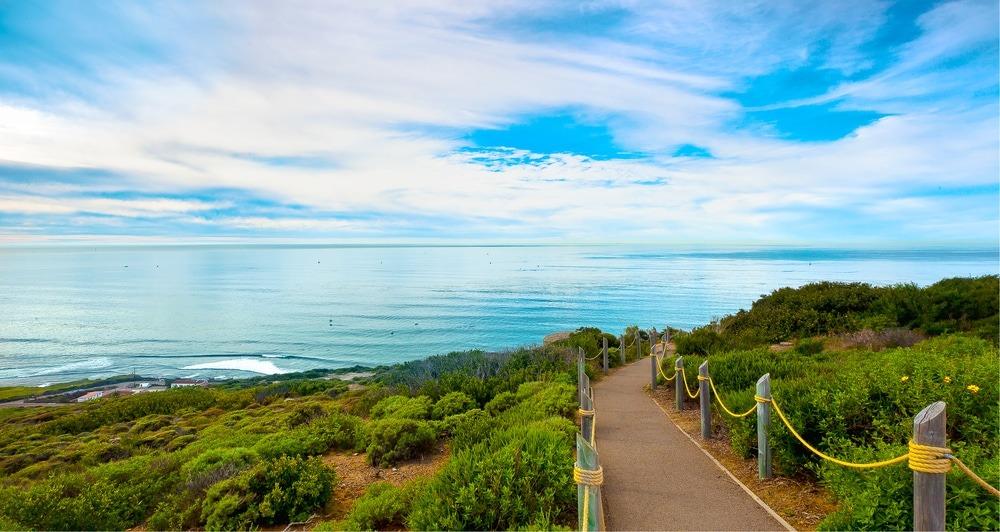 Photo Credit: Dancestrokes
Easily one of the most underrated beachside San Diego neighborhoods, Point Loma is an ideal spot for both history buffs and water sports enthusiasts. Sitting along the San Diego Bay side of the Point Loma Peninsula, this small town packs a punch in viewing points that are as scenic as they are meaningful to the area's roots.
Whale Watching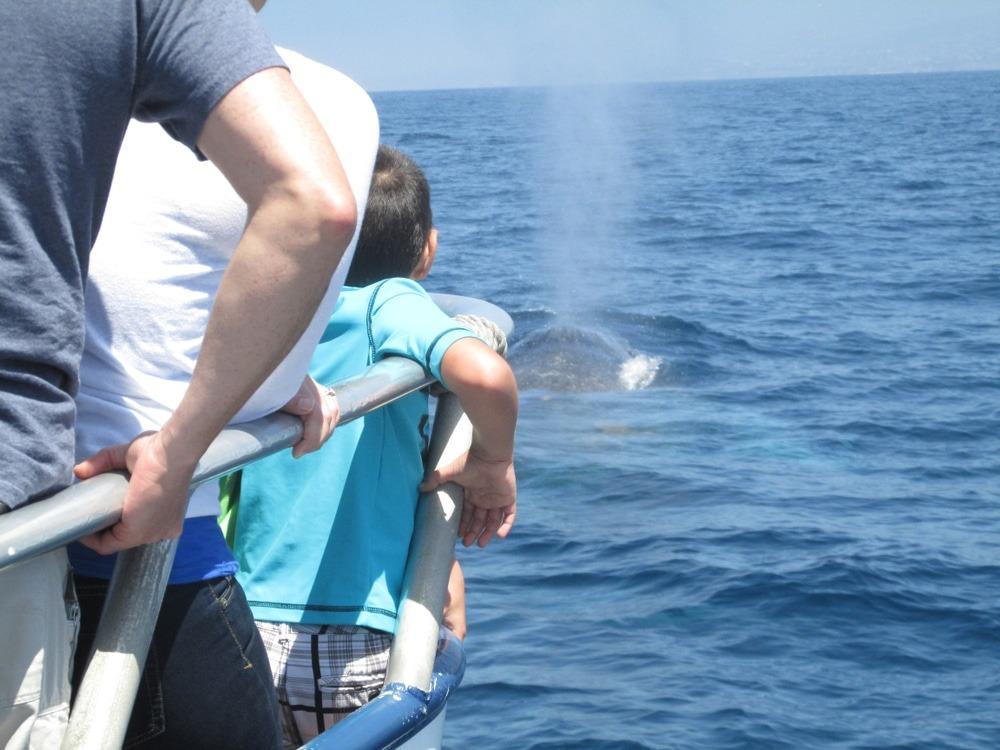 Photo Credit: The Image Party
Priority number one on your itinerary should be visiting the Cabrillo National Monument. There, you'll find panoramic sightseeing opportunities (high enough to spot gray whales during their migration season), hiking trails leading to tidepools, and a 125-year-old lighthouse turned into a museum on local history.
Where to Eat and Drink
All that exploring will likely leave you hungry—and lucky for you, Point Loma has no shortage of great spots to eat. The Liberty Public Market (nestled inside the decommissioned naval training center-turned commercial entertainment space Liberty Station) is a foodie's paradise with pop-up bites of nearly every cuisine imaginable.
Ketch Grill and Taps offers a wide range of fresh seafood and a patio right along the harbor if you're looking for more of a sit-down style. Keep the party going by popping over to Eppig Brewing for craft beers and some seriously gorgeous sunset views. You can even take it up a notch and book a sunset sailboat cruise that leaves right from the harbor.
Bankers Hill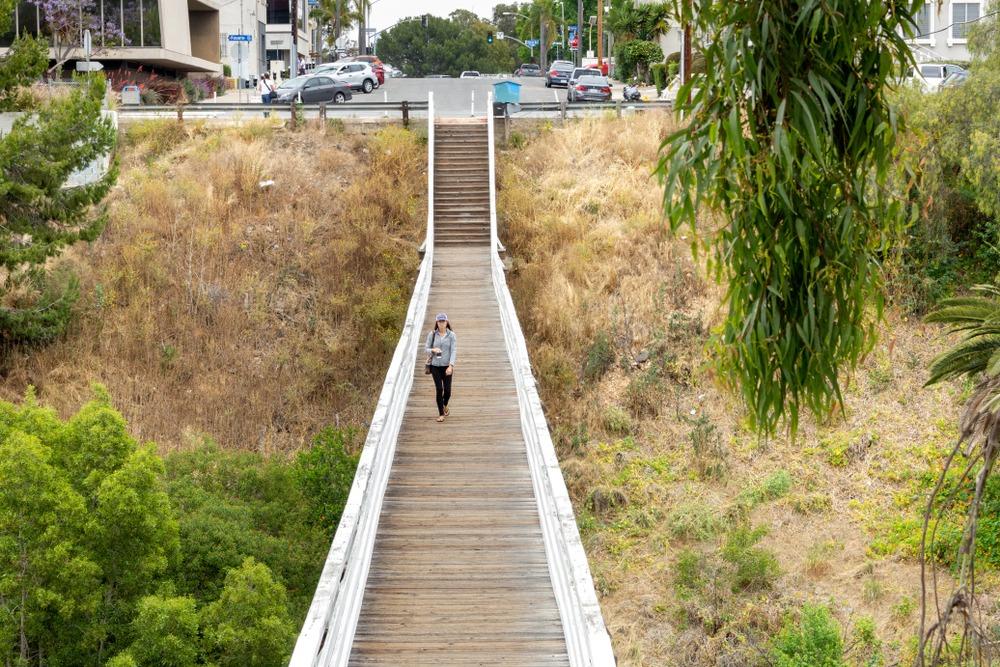 Photo Credit: The Image Party
Bankers Hill is just on the edge of downtown San Diego, an uptown neighborhood that gives off an urban feel without the crazy crowds and noisy nightlife.
Even though it's one of the smaller suburbs the "finest city" has to offer, its proximity to downtown gives you easy access to other prominent neighborhoods like Little Italy, Hillcrest, the Gaslamp Quarter, and East Village, where you can catch a San Diego Padres game at Petco Park.
Balboa Park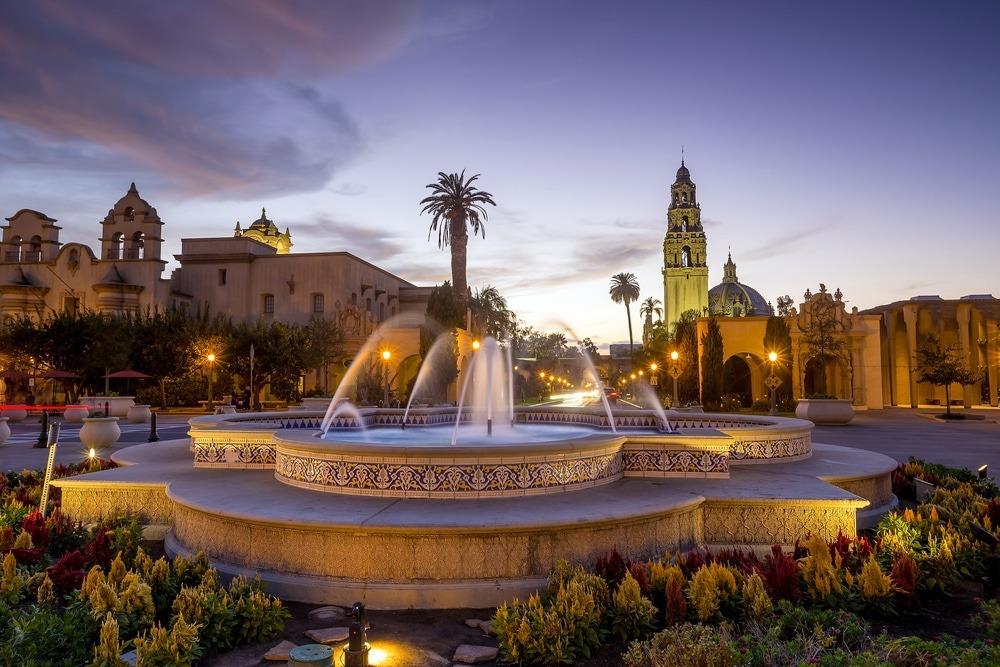 Photo Credit: f11photo
But you don't have to travel far to explore what many consider to be the heart of San Diego—Balboa Park. This iconic stretch of land is home to multiple museums, cultural events, the Japanese Friendship Garden, an archery range, and, of course, the San Diego Zoo.
So if you're up for a little city-themed adventure, spend an afternoon completing the 5.5-mile-long Seven Bridges Trail, which will take you through the seven different pedestrian bridges (including the Spruce Street Suspension Bridge) in Balboa Park, Banker's Hill, and Hillcrest.
Banker's Hill
Back in Bankers Hill, you'll find tons of trendy cafes, local dives, and some uber-fancy fine dining.
Make a reservation for dinner (or just drinks) at Mister A's, an upscale restaurant hidden on the tippy top of the city offering prime plane-watching, or pop into Wet Stone Wine Bar & Cafè for a glass of their coveted Tropical White Sangria. Finally, you can also stop by Mostra Coffee for the perfect pick-me-up in the morning: their signature Campfire Latte.
South Park
Another hidden nook in the tropical tree-lined streets of San Diego is South Park, a charming little town filled with indie boutiques, hip coffee shops, and vibrant restaurants that appeal to nearly every flavor.
Foodie Paradise
You could spend a day literally just walking up and down 30th and Fern streets eating and drinking. We're talking latte flights and avocado toast from Communal Coffee, French pastries and caffè au lait from Cafe Madeleine, Ruffles and Ranch with a glass of natural wine from The Rose Bar, or a Saling Martini and an egg roll burger from Kindred.
Boutique Shopping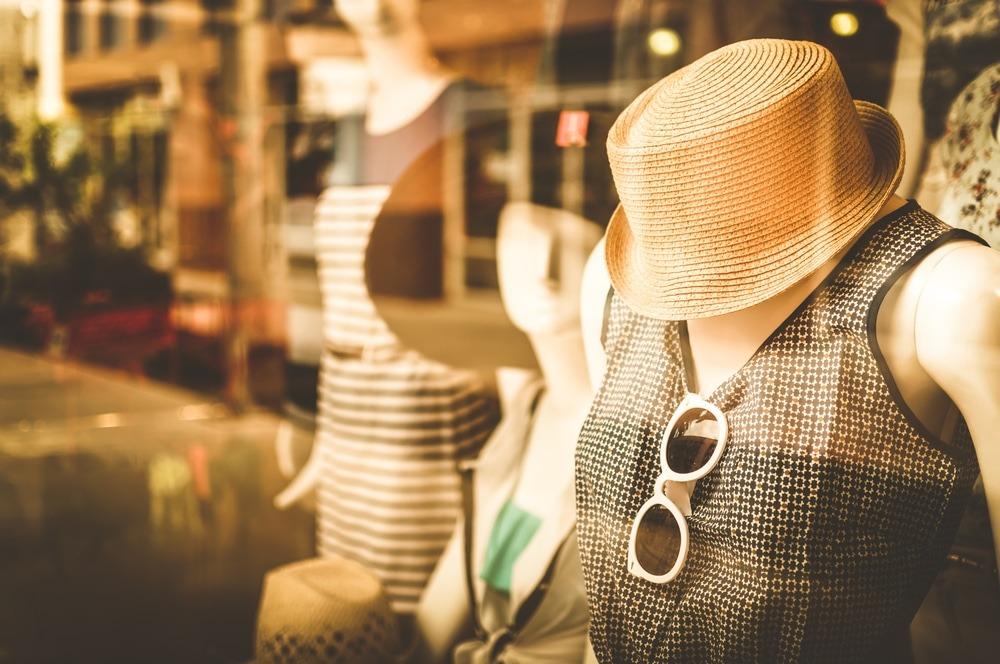 Photo Credit: Itsra Sanprasert
But there's more to life (and South Park) than just food and drink—there's also shopping. As with all undeniably cool neighborhoods, this one has its own record shop (Vinyl Junkies Record Shack), fresh flowers boutique (Native Poppy) as well tons of places to grab cute home decor, clothes, books, and gifts.
South Park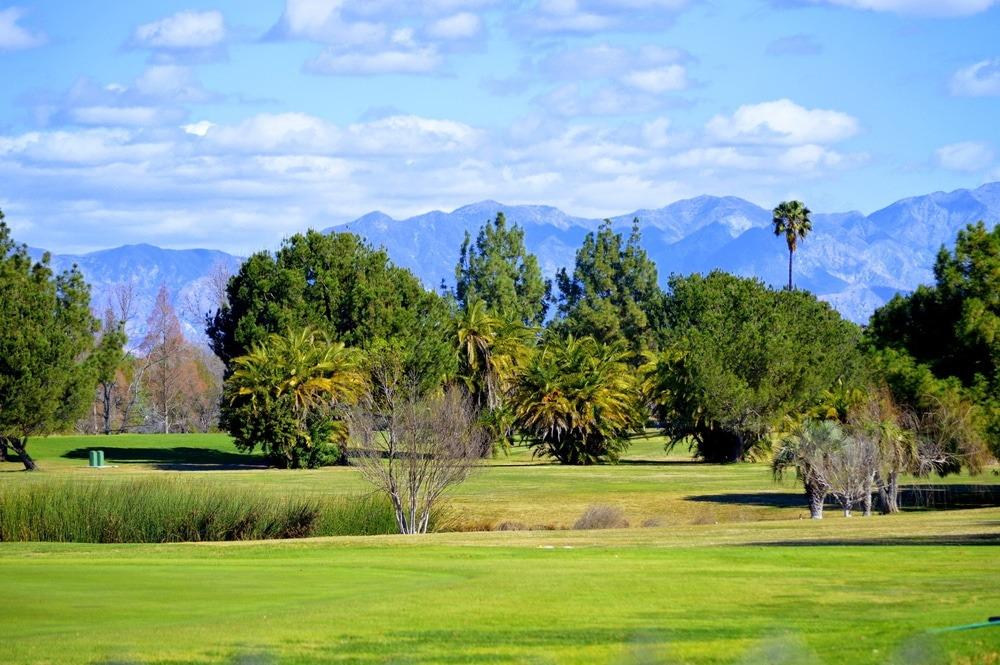 Photo Credit: divanov
If you do want to venture outside the sips and stores, South Park is parallel to Balboa Park. On the "South Park," side you'll find the huge Grape Street Dog Park as well as the Balboa Park Golf Course. And if you hit one of the many hiking trails nearby, you might find yourself strolling through Switzer Canyon or Juniper Canyon, two easy trails that offer some beautiful wildflower sightings in the spring.
Explore San Diego's Eclectic Neighborhoods
Wheatever neighborhood you choose for your vacation rental in San Diego, you won't be dissapointed. With so many incredible places to eat and seascapes to take in, the only challenge you'll have is being able to fit it in all one trip—which just means you'll have to make another.