Short-Term Property Management


Property Management in San Diego
If you have a home in San Diego that is not regularly occupied, you can monetize it now and generate additional revenue with minimal time and effort. Demand for vacation rental homes in San Diego is very high and gets stronger year after year. When you're not occupying your home, you can obtain additional income by renting your property to vacationers, traveling professionals, snowbirds, etc. Or if you have an investment property available year-round, you can bank on covering all your costs of the home with a welcomed robust upside, plus hosting vacationers and creating wonderful family memories!
San Diego Vacation Rental teams are focused on preparing your home to be a successful rental property and will do the leg work required to keep it maintained and filled with respectable guests.
Serving San Diego
We handle San Diego property management for a variety of short-, mid- and long-term rentals throughout the area. We are an experienced local company, that has been in business since 1980, and can provide you with all of the services that are required for a successful vacation rental home. As a local company, we are available when and where you need us most and can provide excellent service while developing outstanding relationships with each of our partners, unlike larger national rental management companies. Everyone in our company lives, eats, and breathes in San Diego, so being a respectable company in our hometown is not taken lightly.
We are committed to providing property management in San Diego to all homeowners that need the expertise of an experienced vacation rental home company. We are primarily focused in assisting those in the following areas, but will gladly consider serving those outside of these regions:
La Jolla

Mission Beach & Mission Bay

Ocean Beach

Pacific Beach / Crown Point

Point Loma

Golden Hill / Banker's Hill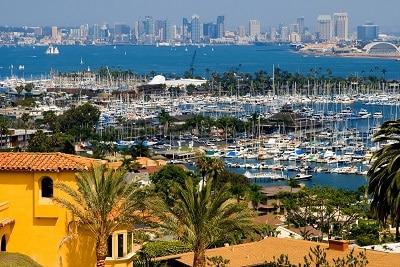 San Diego Property Management Services
We take the stress and effort out of having running a successful and profitable vacation rental home. Due to our 45 years of experience, we know how to handle every single aspect of the vacation rental industry and can accommodate requests from all of our vacation rental owners and guests. See why San Diego Vacation Rentals is the best and most tenured San Diego property management company in the city. The following are some of our largest features and services, but we can accommodate further needs, upon request.
Property Inspections – We provide free consultations to homeowners to assess the value of your home and will recommend required repairs or items that may be needed to set your guests up for success. We also inspect your home before and after every guest stay, to ensure your home and its upkept are maintained at a high level. We provide an inventory of what we know, after hosting guests for 45 years, is needed for the best vacations. Generally, all of your sleeping arrangements will need to be equipped with two sets of linens and towels, up to the maximum occupancy that is advertised. In addition, the kitchen will need to be outfitted with basic cooking needs, but we provide detailed lists of those needs, so you do not have to stress. You may purchase these in advance, or we can handle sourcing these items for you.
Advertising – We commit to making your home look professionally managed by bringing in a professional photographer to take pictures and video. This media will be placed on a variety of vacation rental home websites like Expedia, AirBnB, Trip Advisor, VRBO, Homeaway, BeachHouse.com, and many more.
Tenant Screening – We make sure that every single tenant is respectable and will meet your standards. Every guest is screened in our system and ran through a global database to ensure only reputable and quality guests are welcomed to your home. You will be notified of the dates reserved, general guest/group info, and the revenue you will obtain.
Guest Services – Guests will enjoy a concierge service under the professional care of our reservation management team, including 24/7 guest assistance. We are standing by to ensure your guests enjoy a hassle-free and fun stay!
Property Monitoring – We inspect your home before and after all guests check in or out of the home. We handle all of the charges to the guest that are required when there is damage to the home or misplaced items, so your bottom line is protected every stay.
Property Maintenance – We know San Diego very well and have many professional maintenance crews on hand to handle any and all issues and maintenance regarding your vacation home rental in San Diego. We partner with you to ensure the home is ready and great shape for incoming travelers.
Accounting Services – You'll receive monthly checks or ACHs, for any guest stays in your home. You will also have Year End statements. During the tax season, you'll be provided a1099 form necessary to complete your taxes. If you need help with the forms or have any questions, our Owner Relations team and on-staff accountant will be available to assist you. Our homeowner portal hosts these documents for easily viewing and keeping track of your monthly and annual revenue and expenses.
Flexibility and Transparency – Whenever you and your family want to occupy your home, just let us know and we will block off your time in our calendars and have it cleaned and ready for your arrival!
Additional Accommodations – Do you have any specific requests? Let us know and we will be happy to help you in any way that we can. Our office is local and conveniently close to your vacation rental. All of our employees and team members are happy to help whenever you need it most!